One price of doing business with the federal government is having to deal with inconvenience: bid protests, registering on federal sites, interfacing with government folks who have enormous discretion in fulfilling their official duties. We accept this as federal contractors, deciding it's worth it in order to go after federal opportunities.
But did we really sign up for losing all our hair? I ask because the VA's new website for registration of veteran-owned small businesses for set-aside work with the VA (the VetBiz registry) is beyond incomprehensible and riddled with glitches. Without a major overhaul, as someone who assists with this process on a very regular basis I cannot imagine how much time I will waste spinning my wheels and receiving errors like his one:
I had no real complaints with the old website. The worst issue I ever encountered was not being able to upload a document because of size issues. But in early May, the VA announced that it was going to revamp the VetBiz portal, warning that it would shut down on May 21 for approximately 30 days. If you wanted to submit your business for verification or reverification, you had to do it before the system went off the grid.
I could bore you with a lot more stories and details, but here are some of the issues I've encountered once the system went back up (which was much later than after the projected thirty days):
My old account did not merge with the new account I was required to create. For weeks, when I accessed the new account, it was completely empty. Not a single business was listed. (I have a master account including all businesses where I am a representative). The help desk informed me that to be added, every single individual veteran owner would have to not only figure out how to access his/her account, but to add me as a representative (neither an easy feat). They also informed me that my old "legacy" account no longer existed so I wouldn't get alerts. Both of these statements were incorrect, because just last week my new account suddenly has all businesses listed, and the entire time I couldn't access it, I received alerts I could do nothing about (presumably coming from the phantom legacy system).
Every time I log in to the new system, I have to enter a text code sent to my phone. I also understand that my password must be changed every thirty days. Thirty days! For veteran owners who don't access their account often, I'm betting this means that every time they do, they'll have to call the Help Desk to reset their password since it will have expired.
The new system no longer provides ANY information in the email alerts sent to veterans. For instance, when you're going through the verification process, the CVE sends out document requests. I used to be able to forward these to the veteran and give them the skinny on exactly what was being asked and let them know what not to worry about because I'd do a Letter of Explanation. Now, veteran owners receive a vague notice about a document request and have to log in to their account (good luck with that, in and of itself), to actually view the document request.
It is not uncommon to receive an error message when navigating the new system or to encounter requests that are literally impossible to address. For instance, I was assisting a company that was told it needed to re-sign a form (the 8077). There was no mechanism to do that, and when I attempted to fill out a Help Desk ticket, I got the lovely message pictured above.
To save itself from. . . itself. . . the CVE recently sent out a Verification Extension Notification to everyone in the VetBiz system. This extends the verification period of everyone affected by these "upgrades" by 60 days. (Anyone going through the process to be verified, not re-verified, is out of luck). Great, but I have to think about the poor guy who told me about the twenty help desk tickets he submitted in trying to respond to document requests during the verification process. And I have to think about the longer-term problem. Even if the glitches in the system are fixed, the new system itself is. . . I have no words. And I consider myself quite verbose.
As we all know, the SBA is supposed to be taking over the VetBiz process soon. Sure, this has been in the works since at least 2013, but given the VA's valiant attempts to dig its own grave in demonstrating its ability to improve the VetBiz process, maybe this will speed things up.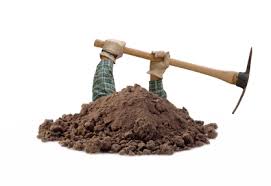 Did you find this article informative? If so, sign up for Sarah Schauerte's legal blog on veteran small business issues at: https://legalmeetspractical.com. Remember to click the link sent to your email to activate your subscription!