It's the Friday before a holiday, and I know your time is valuable. As such – and not to be cheeky – I bring you veteran news in brief!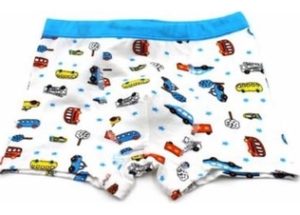 "You're Fired!" Trump Gives VA Secretary the Boot.
After weeks of uncertainty atop the Department of Veterans Affairs ("VA"), this week President Trump dismissed its secretary, David J. Shulkin, and announced he would replace him with the White House physician, Dr. Ronny L. Jackson, a rear admiral in the Navy. If confirmed, Dr. Jackson will inherit a set of challenges that have bedeviled Democratic and Republican administrations alike. The department, the federal government's second largest, has been burdened for years by aging infrastructure, an inefficient health care system, and an unwieldy 360,000-person work force. Sounds like a great career change for someone who has no real experience running a large bureaucracy.
As some of you might know, this follows an unflattering Office of Inspector General report that found that former Secretary Shulkin had engaged in improper conduct in overseas travel, including by improperly accepting Wimbledon tickets, unnecessarily taking his wife along on the taxpayer dime, and misusing VA resources and time.
Comment TODAY if You Want Anything With VetBiz to Change.
On January 29, the Small Business Administration ("SBA") issued a proposed rule to finally merge the VA's and SBA's definitions of "ownership" and "control" for veteran-owned small businesses that compete for work from federal agencies. This is part of the SBA's/VA's plan to merge VetBiz verification and self-certification into one program controlled and managed by the SBA.
As of now, over 13,500 businesses have been "verified" as veteran-owned small businesses ("VOSBs") or service-disabled veteran-owned small businesses ("SDVOSBs") by the VA. Many of those businesses have not been particularly happy with the process. (Still more have not received verification). And yet, when a companion rule called for comments due on March 12, a grand total of 17 folks commented. Half of those were attorneys and professionals, including myself, who were invited to take part in a VA focus group on the changes. That is sad! Let your voice be heard. Comment tonight by midnight to make your input part of the official record.
Fantastic Veteran Business Conference in Williamsburg this June
I have been active with the National Veteran Small Business Coalition for years now, and the reason why is because they are fantastic for veteran businesses (especially in the D.C. area) looking to: get into federal business, learn more about the federal business, petition for change, and network to find teaming partners or prospective clients. This year, the conference is in Williamsburg from June 11 through the 14th and kicks off with a golf tournament. If this might be of interest to your business, find out more here.
That's it and that's all! Have a wonderful weekend, and stay posted for next week.
*Did you like this article? Stay informed on veteran business issues by signing up for Sarah Schauerte's weekly blog at: https://legalmeetspractical.com. Please remember to click the link sent to your email to activate your subscription!