I'm sure we're all busy this Friday, so here are three VA-related news items. In the interest of brevity (despite my lawyer status), they're all 100 words or less!
Firms VetBiz-Verified March 21st and Beyond Get THREE Years! If you're waiting for approval of your VetBiz application, you should hope that the VA holds off for a few days. Any business that becomes verified or re-verified March 21 and beyond will be verified for a period of three years, not two.
It's worth asking whether this change is a quick fix to appease veteran business owners who are frustrated at more substantive problems: the CVE's requesting of invasive, irrelevant documents, 0877 headaches, long delays, and abrasive examiners (There are pleasant ones, too). These issues that have been called to the CVE's attention many times, but no changes have been effected.
VA Institutes New Pre-Need Burial Program. A new VA program allows veterans, spouses and unmarried dependent adult children to prepare for burial in a VA national cemetery prior to the time of need. Interested individuals may submit VA Form 40-10007 Application for Pre-Need Determination of Eligibility for Burial in a VA National Cemetery, along with a copy of supporting documentation of military service such as a DD214, if readily available, by: toll-free fax at 1-855-840-8299; email to [email protected]; or mail to the National Cemetery Scheduling Office, P.O. Box 510543, St. Louis, MO 63151.
VETS 17 Is In Three Months! The National Veteran Small Business Coalition (NVSBC) is an extremely constructive, professional, and well-organized veteran business advocacy group that has done much to protect veterans' interests in the federal contract arena. The NVSBC's annual conference is set for June 12-14 in Norfolk, Virginia. Attendees will network with prospective teaming partners and procurement officials, attend training sessions (I'm presenting on VetBiz), and learn about navigating government contracts. Especially valuable for start-ups and businesses newer to the federal contracting arena, early bird registration ends March 31. Learn more here.
That's it! Happy weekend to all!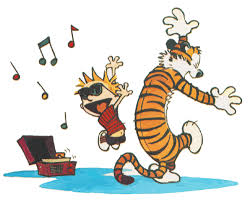 *Did you find this article informative? If so, sign up for Sarah Schauerte's blog on veteran issues at: https://legalmeetspractical.com.