In the dwindling hours of Friday, here are three news items of note for veteran-owned small business owners:
VA Releases More Info On National Veteran Small Business Engagement (NVSBE) – Every year, the VA holds a conference for veteran-owned small businesses that seek to do work with the agency. This year, the focus of the NVSBE is on the Architecture, Engineering, Construction, and Facilities Maintenance (AECFM) industry. As cited on the website, the basis for the focused theme of the Engagement is to address VA's most critical needs and performance gaps that are listed in VA's Strategic Capital Investment Planning (SCIP) Process Project List. Access additional information regarding the conference, which takes place in New Orleans from October 31 through November 2, here.
CVE Website Working Again – After literally months of hiatus, it appears that the VetBiz portal, which businesses access in order to register to do set-aside work with the VA, is somewhat functional again. If you were waiting on the system upgrades in order to apply for verification or re-verification, now is the time to try again. Access the new VetBiz portal here. Also, here's the VA's fact sheet on how to get an account with the new system, as old accounts are now defunct.
VA to Hold Another Townhall on Tiered Evaluation – I covered tiered evaluation in detail last week. This is the VA's means to complying with the Kingdomware mandate of setting aside schedule work for SVOSBs and VOSBs. If you have additional questions or concerns about this process, take advantage of the Q&A portion of the townhall that will be held on August 7 from 1:00 – 1:30 PM ET. Register here. (Do it soon, if you're interested – the alert I received was for July 31, but when I tried to register, that time/date was gone).
That's it and that's all. Enjoy your weekend!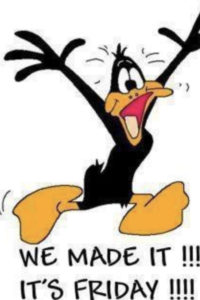 *Did you find this article informative? If so, sign up for Sarah Schauerte's legal blog on veteran business issues at: https://legalmeetspractical.com. Remember to click the link sent to your email to activate your subscription!