Have you ever been trapped in a nightmare where you run, and run, yet you always end up in the same place, with the same monster chasing you? Well, lately, that's the exact situation of many veteran business owners, only that monster has a face – it is the VA's Center for Verification and Evaluation, which has recently undergone a series of changes to effectively render the process a nightmare for all veterans who want to do set-aside business with the VA: long delays, redundant record requests, and vague citations to laws that do not exist to justify invasive and non-sensical requirements.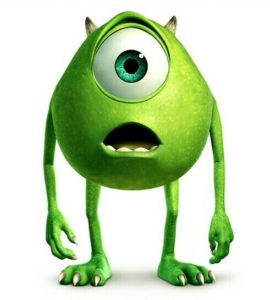 As an initial note to this blog, please comment if you have an anecdote to share about the new system. Perhaps, if enough folks chime in, the VA and OSBDU Executive Director Tom Leney might begin to recognize that this new piecemeal system needs to be scrapped. I can make your comment anonymous – just include a line with the request. 
Once upon a time, the CVE's verification process was improving. It really was. There were a few snags, but it wasn't the nightmare it now is. That nightmare is best illustrated by a case example representative of the process generally.* I am even being charitable here, as the example comes from a company wholly-owned by two service-disabled veterans with no outside employment, which has been reverified on multiple occasions ("Company"). Of all applicants, these folks should have encountered the least amount of trouble. Yet, here is what has happened so far:
Early January

– Company submits VetBiz reverification application.

Mid-March

– After ten weeks (the current wait time), CVE sends Company a boilerplate document called a "Pre-Application Questionnaire" that asks a series of eligibility questions. It makes no sense that this is a "Pre-Application Questionnaire," given that the application is already submitted; also, since the questions bear on eligibility, wouldn't it be a better use of everyone's time for companies to complete this prior to submitting an application and wasting time if the company is ineligible? Still, Company complies and submits answers.

Mid-March

– As the Company's representative, I call the CVE to check status, advising that the Company's verification period is expiring shortly and that they wish to bid on a VA set-aside contract after that date. Their examiner advises me that the documentation is "perfect" and she is not expecting any requests.

Late March

– After radio silence, we receive a document request for at least six documents, which we comply with immediately.

Early April

– The CVE asks for more documentation. Almost all of this documentation is necessitated only by the fact that the CVE has taken over three months to process the application and therefore it is now out of date. Whether a document is "current" is supposed to be determined as of the date of the application. Effectively, the CVE is penalizing the Company for its own delays; however, the Company has no choice but to comply.

Mid-April

– The Company receives a request stating: "Due to new Federal Regulations, amendments to Operating Agreements must be within the Operating Agreement itself. . .This Operating Agreement must reflect the current date."  First, I called the CVE and a manager confirmed that there is no "federal regulation;" this new requirement is an arbitrary CVE requirement. Second, state law generally does not require amendments to be effected this way, but the CVE is now making this company re-do their entire operating agreement to comply with its own arbitrary and random requirement. Third, by requiring the operating agreement to reflect the current date, this compromises company actions/changes because the date will be different than that of the actual effective date of the amendment. Fourth, this creates more work for the Company because it is forced to rewrite corporate documents that are perfectly good in the first place.
So, that's where we are. An utter nightmare, and it appears all due to the system "improvements" effected in September/October of 2016. You will note that none of the above is specific to Company – these are generic issues everyone will encounter.
As an attorney who deals with many applications and VetBiz issues, I am baffled – yes, I am extremely frustrated for myself and veteran business owners who are battling the system (and note – this should not be a battle!), but also for the poor CVE examiners who are given convoluted, inconsistent, unproductive, and incorrect guidance to process applications for inclusion in the VA's Veterans First Contracting Program. How is it that it was getting better several years ago, and now such huge steps backward have been taken?
It looks like we're all stuck in the nightmare. So, how do we get out? Perhaps Executive Director, Tom Leney, might want to chime in here. After all, I understand he implemented the new system. And remember, Mr. Leney, when you attended my VetBiz presentation during a conference? You stood up and stated that the entirety of the content was accurate. I don't want want to fight you. After all, both of our missions is to help veteran business owners. Right?
*"Company," while anonymous, approved the telling of its nightmarish tale.
**Did you find this article informative? If so, sign up for Sarah Schauerte's blog on veteran issues at: https://legalmeetspractical.com.