When you think of the paperwork necessary to have your disability compensation claim granted by the U.S. Department of Veterans Affairs, you might not think that creativity can come in handy. What matters is adhering to deadlines, responding to the VA's boilerplate correspondence, making sure the VA has all of your medical records in its possession, and showing up for VA-scheduled medical examinations.
Sometimes, however, creativity can help. This week, I was reminded of this when I attended an online continuing legal education course, hosted by an attorney named Eric Gang of Gang and Associates, LLC.
Mr. Gang told a story about a Vietnam war veteran he'd assisted with his disability claim for hearing loss. In that case, the Vietnam veteran didn't have evidence of injury causing hearing loss during his service (his records were lost in the fire at the National Personnel Records Center). Accordingly, the VA was having an issue finding the "service-connected injury" prong of entitlement.
Get this – Mr. Gang established the veteran's injury during service by submitting love letters. That's right, love letters to the veteran's then-girlfriend, to whom he has now been married for over half a century. While in Vietnam, he wrote her letters where he complained about the loud sounds from active warfare. These were submitted to the VA to demonstrate the in-service injury – consistent gunfire and booms and explosions that hurt his ears and ultimately caused hearing loss.
This tactic is similar to ones I've used in disability claims. For instance, when I helped my father with his claim, I tracked down Army buddies from Germany for detailed accounts of how he was injured. These were not in his files, because as I am sure many readers of this blog can understand, military men often don't complain. They don't go to go to sick bay to report a bad back or a hurt knee – they grin and bear it.
If you have a piece missing from your disability compensation claim, consider getting creative. The examples above show how thinking out of the box can demonstrate in-service injuries, but there are other gaps to be filled by creativity. For instance, in the Vietnam veteran example above, what if he not only didn't have evidence of injury, but he hadn't gone to the doctor for twenty years after being discharged? To show the nexus between the injury and the current disability, the veteran could submit lay witness (non-expert) statements of family members and friends describing what his hearing was like before, and after, his service, providing specific examples and dates.
These individuals are not medical experts, but they don't have to be if they're testifying to facts that are readily observable by a layperson (i.e., they can't say, "I know he had hearing loss," but they can say "he asked me to repeat myself," "he watched T.V. at such a loud volume that the neighbor complained about the noise," etc). It would just need to be clear that the statements are being offered to show personal observations, and not to provide expert medical opinions.
In addition to filling gaps, lay witness statements can help make the VA provide a veteran with a disability exam. This is part of the VA's duty to assist. If credible lay witness statements show that a veteran may have a current disability, that won't be enough to make the VA pay up, but it will trigger the VA's duty to have an examiner weigh in on the subject.
Being creative has its merits. And that applies to VA disability claims, too.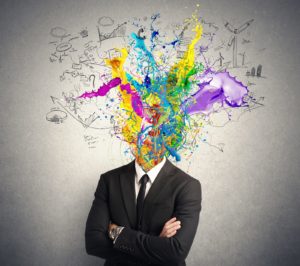 *Did you find this article informative? If so, sign up for Sarah Schauerte's legal blog on veteran's issues at: https://legalmeetspractical.com. Also, if you'd like to check out Sarah's creativity outside of the legal sphere, check out her middle grade debut, Monsterville: A Lissa Black Production, here. (Sarah is a writer for children ages 8-12).
**Sarah is not currently accepting new VA disability compensation claim clients. The information presented in this blog is for informational purposes only and is not legal advice. Every VA disability compensation claim is different and entitlement hinges upon the facts and circumstances of each case.